We offer a range of fee options and rebates for our services. Medicare rebates may be available with an appropriate referral and private health insurance rebates may be applicable. Contact us to learn more.
Have questions about our services? Check out our FAQ section for answers to common questions.

Medicare
All of our clinicians – other than our mental health educational co-ordinator – are registered with the Australian Department of Human Services (Medicare) which means if you are eligible for government rebates, you may be eligible to claim a Medicare rebate for their services.
Under the current Better Access to Psychiatrists, Psychologists and General Practitioners through the Medicare Benefits Schedule initiative, patients with a mental health condition are eligible to receive up to TEN individual and TEN group 'allied mental health' services per calendar year. Allied mental health services that can be provided under this initiative include Psychological Therapy services provided by eligible clinical psychologists, and Focused Psychological Strategies (FPS) services provided by eligible registered psychologists, social workers and occupational therapists. Be aware that this means you are entitled to claim only ten individual and ten group sessions in total, not ten per allied health professional.
To see one of our allied mental health team members (i.e. psychologists or mental health occupational therapists) and claim under Medicare, you will need both a mental health care plan and referral letter from a GP, or just a referral letter from either a psychiatrist or paediatrician. Please ask them to specify in their referral letter the clinician at Mind Plasticity that you wish to see as well as the number of sessions they would like you to receive. The maximum number of sessions that can be requested at one time is SIX. After your treatment course of up to six sessions you must return to your GP, paediatrician or psychiatrist to be reviewed and request another referral to access your remaining sessions under Medicare. A GP referral lasts for up to 12 months and a psychiatrist or paediatrician referral lasts for up to 3 months.
To see one of our psychiatrists and claim under Medicare please ask your GP or Specialist to complete a referral letter requesting psychiatry services. A GP referral typically lasts for 12 months and a Specialist referral for three months.
We accept VISA/MasterCard debit and credit transactions. Please note, Credit transactions will incur a 1% surcharge. We accept Visa, MasterCard and EFTPOS (Savings/Cheque). Please note that all Visa/MasterCard transactions incur a 1% surcharge (including visa/MasterCard debit cards). There is no surcharge for EFTPOS transactions
You may be eligible for Medicare rebates for our services if you:
are a Medicare card holder and
have a referral letter from your GP or Specialist for our services
have obtained a Mental Health Care Plan from your GP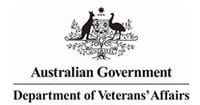 Department of Veteran's affairs
Clients with DVA gold cards – and white cards that have mental health conditions listed – may be eligible for fully covered services if specific government requirements are met (e.g. Referral from your GP or Specialist doctor).

Work Cover/CTP
Please contact us directly to discuss therapy options if you are currently under Work Cover or CTP.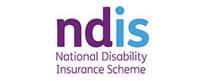 National Disability Insurance Scheme
The NDIS is a government funding structure that embraces choice for people with disabilities to access supports that meet their individual wants and needs. Mind Plasticity provides mental health services under the NDIS for people on self-managed and plan-managed funding. Contact us to find out where to access more information and options under this scheme.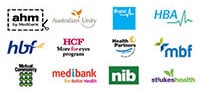 Private Health Insurance
Rebates are available through some major health funds. Please contact your health fund directly to determine if you are covered and under what terms. You cannot claim both a Medicare and private health insurance rebate for the same service. At this time we are unable to claim with private health funds on your behalf. We can however, issue you with a receipt that will enable you to claim online or in person with your fund.
Grief, loss and the pursuit of wellness Podcast
Dr Rob talks with Kate de Brito on her podcast How to be Happy about grief, loss and the pursuit of wellness. Available on Listenr, Apple podcasts, and Spotify.
More
At Mind Plasticity, we are committed to advancing the field of mental health through research partnerships with leading universities. Mind Plasticity has a long-standing partnership with the University of Sydney and has hosted a number of research trials and participated in academic partnerships.
How to access Mind Plasticity mental health services? The frequently asked questions page has information on what you require to make an appointment with us; plus descriptions of the roles of our practitioners.